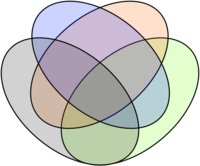 Race, Culture , Intersectionality
"Intersectionality is a framework for conceptualizing a person, group of people, or social problem as affected by a number of discriminations and disadvantages. It takes into account people's overlapping identities and experiences in order to understand the complexity of prejudices they face."
(https://www.ywboston.org/2017/03/what-is-intersectionality-and-what-does-it-have-to-do-with-me/)


The newly formed Race and Culture Committee has tasked itself with promoting an antiracist workplace culture, policies and practices. With our Statement on Opposition to Racism we strongly support the Black Lives Matter movement. In our November Forum, the chair of our Race and Culture Committee Dr Manshant Rani Kaur remembered the life and work of Lennox Thomas who sadly died in April 2020. He was one of the first Black British psychoanalytic psychotherapists and a pioneer in the field of intercultural psychotherapy. David Jones introduced this forum with his moving paper "Owning Racism".

Rani Kaur is also part of the Equality, Diversity and Inclusion (EDI) task force at the UKCP. The task force has the responsibility to put together an EDI Action Plan for UKCP. This action plan will challenge existing norms within UKCP by making large clear commitments to redress its current lack of diversity with greater inclusion of those that are from different background who are already part of UKCP who do not feel heard and/or psychologically safe in the organisation. The task force will not operate in isolation but consider stakeholders of UKCP, not just the membership but the wider public and service users too.

Dharma Paul is our new inclusion and liaison lead. The inclusion and liaison lead is a senior member. S/he/they provide coordination for council and members' inclusion of clients, members and co-workers from manifest, vulnerable minorities. The role fully adheres with each IPSS member's commitment to its Equalities and Diversity Policy. It also contains UKCP's Diversity and Equalities Statement, to which our psychoanalytic and psychodynamic college adheres.
Dharma Paul completed his training at IPSS in 2010. He is a council member with two offices, a member of two committees, and formerly chaired a committee. He is also a member of: one college committee, of BACP and BAATN.
For more antiracist material please visit the
Race Resources
in the Tavistock and Portman Library.
-
Youtube: Black Psychoanalysts Speak
_______________________________________
-
"No, Karen, There is No Such Thing as 'Reverse Racism'"
_______________________________________
-
"Imagine - Bolder Language to Address Racism in the NHS"
_______________________________________
-
"White Identity in Psychotherapy: Can dialogic, intersubjective psychotherapy help white people work more effectively in a racialized context?"
Talk by Dr. Judy Ryde
_______________________________________
-
Talks On Psychoanalysis: F. Davids/V. De Micco - Racism and Violence in Pandemic Times
©2021 IPSS – Institute of Psychotherapy and Social Studies is powered by WebHealer
Cookies are set by this site. To decline them or find out more visit our
cookie page