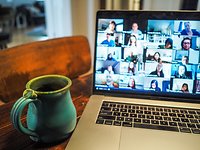 IPSS Forums
The IPSS Forum Committee organises for its members now four forums a year. Some of these forums are online, others take place at the premises of the Guild of Psychotherapists. IPSS also issues CPD certificates which are acknowledged by UKCP.
The topics are carefully selected in relation to Psychoanalytic Psychotherapy and Social Studies. Presenters of these forums are either IPSS members or invited speakers from the wider psychoanalytic community.
The forums are open to other psychotherapy organisations and interested psychotherapists, counsellors and trainees. You are warmly welcome.
Please get in touch if you want to promote or discuss a relevant topic or speaker with our Forum Committee Chair Helen Holmes, [email protected]
Next Forum:
Sunday 4th July 2021: Perspectives on gender variance and sexual orientation.

Dr Igi Moon will be speaking about the controversies relating to gender variance in sexualities, alongside the Memorandum of Understanding against conversion therapy


All are warmly welcome and there will be plenty of time, within a safe space, to voice your views
and raise questions. We look forward to welcoming you on Saturday July 4th 10.30 am – 1pm on zoom. If you are interested in attending please get in touch with our administrator at [email protected]

_______________________________________

Saturday 6th November 2021: organised by the Race and Culture Committee
_______________________________________


We are looking forward to meeting you there.
Forums in 2021

Sunday 4th July:

Perspectives on gender variance and sexual orientation
Igi's work focuses on psychotherapy, gender, sexuality and emotion. It is an interesting combination! They have published two edited books, Counselling Ideologies: Queer Challenges to Heteronormativity (Routledge 2010) and Feeling Queer or Queer Feelings: Radical Approaches to Counselling Sex, Sexualities and Gender (Routledge 2007). They are presently working on developing a Trans-therapeutic approach to working with trans and non-binary people and establishing a therapy clinic at Roehampton University.
It can be considered that over varying epochs and locations, certain narratives cannot be told, rendered taboo and speakers become silenced. These can be known as unwelcome stories depending on the audience, in this instance regarding dominant transgender narratives but equally applicable to LGBTQI+ narratives and other marginalised sub-cultures. Following this, LGBTIQ+ communities may have found themselves showing their 'acceptable faces' in certain contexts, for instance at home or school, perhaps through a symbiotic relationship between professionals and individuals, perhaps with particular identity stories regarding LGBTIQ+ phenomena. Perhaps, social media gives opportunity for the emergence of new gender and sexuality identities, with the potential to be listened to, allowing less medicalised and less pathologized conceptualisations of these issues to form. Psychoanalysis offers thought-provoking ideas on gender variance in sexualities but thinking can tend to remain within a pathologised framework. Whilst welcoming and valuing the fruits of psychoanalytic thinking regarding this topic, other disciplines can also offer hopeful perspectives on this controversial and sensitive subject, inevitably touching us all in challenging ways.