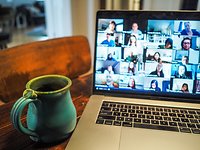 IPSS Forums
The IPSS Forum Committee organises for its members now four forums a year. Some of these forums are online, others take place at the premises of the Guild of Psychotherapists. IPSS also issues CPD certificates which are acknowledged by UKCP.
The topics are carefully selected in relation to Psychoanalytic Psychotherapy and Social Studies. Presenters of these forums are either IPSS members or invited speakers from the wider psychoanalytic community.
The forums are open to other psychotherapy organisations and interested psychotherapists, counsellors and clinicians. You are warmly welcome. If you would like to attend a forum, please complete a form, the fee is £5.
Please get in touch if you want to promote or discuss a relevant topic or speaker with our Forum Committee Chair Helen Holmes, [email protected]

Our next scheduled forum dates are:

Saturday 27th February 2021 (Zoom): Working in Emergency: Open Discussion.

Saturday 24th April 2021 Race and Culture Committee.

Sunday 4th July 2021 Psychoanalytic and social perspectives on gender variance and sexual orientation.

Saturday 6th November 2021 Race and Culture Committee.

We are looking forward to meeting you there.